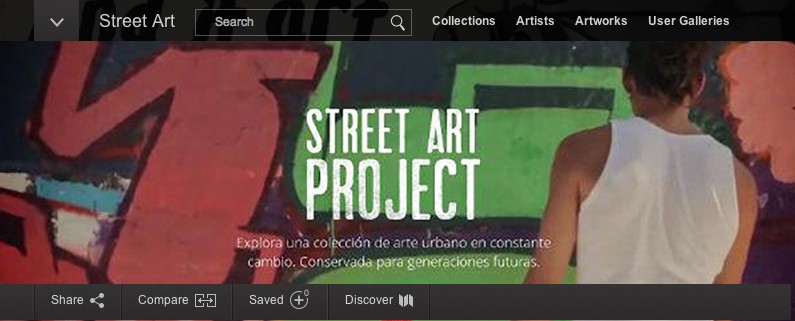 Worn away by the bustle of cities, eroded by rain or painted over by real estate developers, graffiti has evolved into art—making some famous such as the elusive English street artist, Banksy. However, the internet has brought the once maligned art form to a higher level of recognition and respect by preserving it. Google Street Art Project does just that.
What some call vandalism, others call street art. Where some see criminals, others see outlaw poets, heroes of free speech taking their work directly to the people, bypassing galleries and auction houses, and democratizing the relationship between art and the public. That outlaw freedom jumped time and space last week when the Google Street Art Project announced it was doubling its worldwide database by adding 5000 new images.
Launched in June 2014, the street art database features roughly 260 virtual exhibits from 34 countries where you can browse art or hear guided tours. More than 50 organizations partnered on the project, southern California contributors being Wende Museum in Culver City, Pasadena Museum of California Art and the Mural Conservancy of Los Angeles.
https://blaircomm.us/wp-content/uploads/2015/04/sa.jpg
321
795
Michael Blair
https://blaircomm.us/wp-content/uploads/2015/04/BC-4r.png
Michael Blair
2015-01-22 20:39:49
2018-04-24 11:44:38
The city is an ever changing canvas; street art is meant to be ephemeral.