SMALL OFFICE.
BIG IDEAS.
The marketing communications landscape has changed more in the past few years than in the last fifty. We help clients develop integrated marketing communications to reach and influence individuals in their target markets with one voice across rapidly changing media and devices. Our mission is to establish and enhance the brand, increase market share with a loyal customer base and make our clients more profitable. Our focus is on cross-media communications that larger agencies cannot do as well. We are experts in the following areas:

BRAND & CORPORATE COMMUNICATIONS:

Our experience in developing marketing communications has covered every imaginable project. We are experts in translating marketing data into impactful communications that create and maintain loyal customer relationships.
 BRAND, PRODUCT & CORPORATE IDENTITY:

With the complexities of branding in the evolving digital ecosystem, your company can benefit from our vast experience. It is more important now than at any time in history to have a unique and single voice for your brand that will break out from the crowd.
CROSS-MEDIA, CROSS-DEVICE ADVERTISING:

We deliver a full spectrum of creative advertising from web and search campaigns to print and broadcast utilizing state-of-the-art technologies. All online work whether web development, email marketing or social media is tracked and verified by analytics systems.
MULTICHANNEL PUBLISHING SOLUTIONS:

From print to all digital formats and e-books, we provide integrated publishing solutions—including key art and dynamic packaging through the production of full books across media. We also develop publishing, book and author websites with winning SEO strategies.
WEB DEVELOPMENT & DIGITAL PROMOTION:

We utilize leading-edge technology for the sophisticated audiences our clients need to influence. Our office is experienced in collaboration with corporate IT teams so we can dovetail seamlessly into your operation.

– Advanced website development & content management for business
– Ecommerce development & management
– SEO, A-B website testing & analytics
– Banner, search, listing, social & other Internet advertising
– View our WEBSITES & DIGITAL page for detailed information.
PUBLIC RELATIONS

We provide essential strategic communication processes that build mutually beneficial relationships between organizations and their publics. There's an old saying: "Advertising is what you pay for, publicity is what you pray for."

– Media/Press Relations
– Corporate & Investor Communications
– Events Marketing
SOCIAL & CONTENT MARKETING

People are growing more empowered and engagement is at the center of culture. Success requires strong and consistent messaging based on a wider narrative that reaches and influences the audience that matters.

– Social Media & Content Management
– Reputation Management
– Influencer Outreach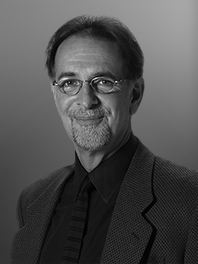 Michael Blair |  Principal/Creative Director
Michael Blair is a multi-award winning creative professional with experience on some of the world's most visible brands. With a strong advertising, design and communications background, he has held senior creative posts such as VP Creative Director at Young & Rubicam in Los Angeles and has partnered with multidisciplinary firms like Wunderman and global public relation firm Burson Marsteller. He has continued creative leadership with cutting edge development across the digital ecosystem. He and groups he has led have garnered dozens of national and international awards. He is also a writer and author of four novels, amateur jazz guitarist and avid cyclist.